SNOW MONKEY BOOK TRAILER
Now available on Amazon.com and Barnes and Noble.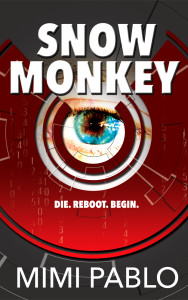 Emergency doctor Cara Mendez is accustomed to death. In her line of work, it's a regular occurrence. She deals with it routinely and professionally. But this time it's different. This time, it's personal. And there's nothing she can do to stop it. Her life-saving skills are useless. All she can do is sit behind a glass window and watch her husband David, a decorated US Navy SEAL, be defeated by death on the execution table for a crime he did not commit.
Three years later, Cara revives a mysterious patient in her hospital who recognises her and claims he is her dead husband. Her colleagues think the man is crazy. The government says he is a terrorist. Cara doesn't know what to believe. Could this stranger be her husband? She has a lot at stake now that she's engaged to another man. Should she risk everything to aid a fugitive?