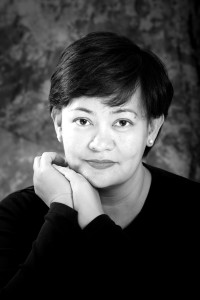 MIMI PABLO is a fiction writer based in Melbourne, Australia. Originally from the Philippines, Mimi has also lived in Phnom Penh, Cambodia, and Adelaide, South Australia with her husband and three children.
In the previous chapter of her life, she worked in various fields and organisations. Although she was not always a writer, Mimi always had the imagination and passion of a writer. So much so that when she deemed it time to reinvent herself, she turned to writing and pursued it on a full-time basis.
She took the following creative writing courses given by the Australian Writers' Centre (AWC): Creative Writing Stage 1, Advanced Fiction Writing Techniques, Anatomy of a Crime: How to Write About Murder, Crime and Thriller Writing, and Write Your Novel: 6-month Program.
Mimi is a member of the Australian Society of Authors (ASA), The Authors Guild, and the International Thriller Writers (ITW). Her areas of interest include thriller and crime fiction. She released her debut novel under Amazon.com, a mystery-thriller titled "Snow Monkey".